Our Team
Rachel M. Wilder ChFC®
Financial Advisor
Rachel Wilder graduated from the University of Georgia with a bachelor degree in Banking and Finance. Her love for helping people immediately led her to the financial service industry. She started her career with First Investors Corporation as a financial service representative. While at First Investors Rachel developed an expertise in retirement planning , investment strategies, and matching her client's needs with the appropriate investment vehicle to reach their financial goals. After six years with First Investors she decided to open her own practice with the goal of helping couples, individuals, and business owners with her expertise in comprehensive financial planning. Rachel joined New York Life/Eagle Strategies LLC in September 2005 which allowed her the opportunity to be independent while still having access to the extensive resources of a 170 year old Fortune 100 company. This is how Wilder Wealth Strategies LLC was born. Rachel is passionate about education and staying current with financial trends. Over the last 16 years she has acquired her series 7, series 66, series 63, series 6, life and health, along with her variable life and annuity license. Most recently Rachel attended the American College for a Chartered Financial Consultant designation or ChFC. The ChFC designation consists of 9 graduate level courses involving over 260 hours of continuing education that emphasizes advanced financial planning needs of individuals, professionals and small business owners. Rachel has been married to Scott for 15 years, and they have two sons, Grant and Parker. Grant is currently 9 and in third grade, and enjoys football and baseball. Parker is currently 5 and in pre-K, and enjoys soccer.
Industry Organizations
National Association of Insurance and Financial Advisors (NAIFA) – member since 2005
Women in Insurance and Financial Services (WIFS)– member since 2005 – board member 2013 and 2014
Industry Awards
Five Star Wealth Manager for 6 years – Atlanta Magazine
Top Female Advisor in 2014 and 2015 – NAIFA
Top Advisor under 40 2014 and 2015 - NAIFA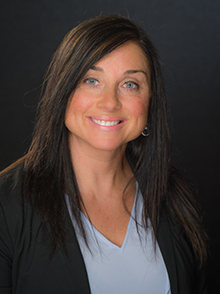 Linda Guerrero
Licensed Service Assistant
Linda Guerrero is a Licensed Service Assistant at Wilder Wealth Strategies. She has been with our firm since August 2015. Linda handles any policy or account changes needed by our clients. She also assists with life insurance applications and client meeting preparations. Linda began her career in the financial industry in 2011. Before joining our office, she previously worked at Moore Wealth Management as an Administrative Assistant and Licensed Service Assistant. Prior to starting her career in the financial industry, Linda worked in the legal field as a legal assistant for Morris, Manning and Martin, LLP for 8 years. Originally from Indiana, Linda now lives in Woodstock, Georgia with her 3 daughters Emma, Ava and Olivia. In her spare time Linda enjoys working out, hiking and cooking.